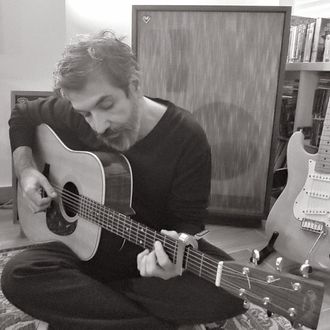 Luciano Masala
Electric and acoustic guitars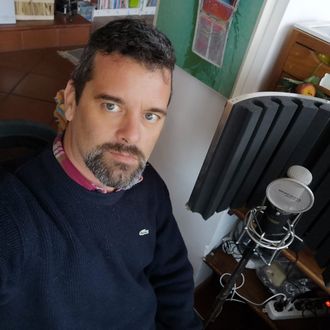 Andrea Fenili
Lead and backing voices. Guitars.
Ensemble
The musicians who have performed on Brave New Worlds album and other singles are also the following.
Andrea Fenili: lead vocals on "Across his.side" and "EroM", backing vocals on "Across her.side". Guitars.
Simona Capozucco: lead vocals on "Across her.side" and backing vocals on "Across his.side". 
Peter Voronov: violin and electric violin on "Prelude to Nothingness", "Brave New Worlds", "Enlightenment" and "Sea of Endless Worlds". 
Manuel Trabucco: soprano sax on "Dreaming Memory" and "Sea of Endless Worlds". 
Marco Tocilj: soprano and baritone sax on "Broken Hopes". 
Riccardo Pietroni: Modular synth and vocoder on "Enlightenment" and "Interstellar Lockdown". 
Massimiliano (MarFi) Gentilini: bass on "Sea of Endless Worlds". 
Lenina Crowne: bass and stick all tracks except "Sea of Endless Worlds". 
John (the Savage): drums and percussion all tracks.
Plus on EroM and EroM's Dream:
Karl Kastle Junior: bass (Fender Precision)
Michele Russo: drums (Premier) 
PROGRESSIVE ROCK BEYOND BORDERS
BRAVE NEW WORLDS is an instrumental 'progressive rock' project, conceived and created by Fabio Armani, Andrea Fenili and Luciano Masala. The use of the term 'progressive', rather than referring to a specific musical genre, should be considered as an "open-minded" attitude, that is, a push to go beyond borders and explore musical territories not yet traced. 
Of course, in our music you will find influences from groups and artists such as Ayreon, BMS, Genesis, King Crimson, Pink Floyd, Yes, as well as electronic music band from the Berlin school (Tangerine Dreams, Klauss Schulze ...), but - mainly - we followed our attitude and musical history or rather the concept that was and is at the base of our album or of each single track of the first 'platter' in order to be able to transfer it to the listener. Not only that - by continuing to listen to music and being open to many genres such as jazz / rock, world fusion, ambient, minimal, techno - you will be able to recognize the influences of contemporary authors such as Daft Punk, deadmau5, M83, Skryllex... 
That said, is Brave New Worlds (BNW) the name of a music project, a band or their first album? Of course, that's all of these. And ... yes, BNW is certainly inspired by Aldous Huxley's dystopian philosophical work "Brave New World". We released our first album in October 2020. Soon we'll be distributed the single "Across his.side" of the new conceptual album called "Net of Illusions"